Welcome to PME Babbitt Bearings
We are the leader in supplying repair and manufacturing services to the power generation industry.
REPAIR

Recognized as the leader in Babbitt bearing repair and related components, PME offers unmatched Quality, Expertise and Fastest Turnaround in the business.

MANUFACTURING

Whether you're looking for a spare or have a damaged bearing beyond repair, PME has the ability to manufacture new using your existing bearing, or from a provided drawing.

EMERGENCY SERVICES

In a bind? Any time, day or night, weekend or holiday, PME
supports our customer's needs
with emergency crews.

GET A QUOTE NOW

PME offers many services and our capabilities are expansive. Fill out our quote form and we will quickly be in touch with a solution.
Request A Quote
cincinnati800-848-7994

reno800-535-1388

24 HourEmergency Service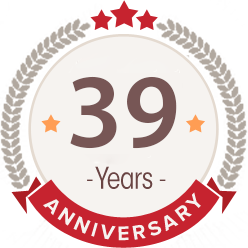 39 years of experience
Founded in 1978, Plant Maintenance Engineering has gained recognition as the leader in the repair and manufacture of babbitt bearings and related components. PME is proud of the reputation we have earned in the power generation, steel, motor repair, cement, pulp and paper, marine and heavy industries.